JJ Video Case Study – Compleat® paediatric

Please note: Each child's dietary management is different and specific to their needs at the time. Food for Special Medical Purposes work differently for each individual. In this particular case, as reported by the dietitian Compleat paediatric was the only enteral feed that helped to manage this child's symptoms after trying a range of other medical nutrition products.
Video description

5 days after starting Compleat® paediatric, JJ's symptoms significantly improved. He was vomiting less, able to tolerate increased feed volume and subsequently put on weight. This had a positive impact on his quality of life and meant he had more energy, spent less time attached to the pump and could enjoy trips outside1.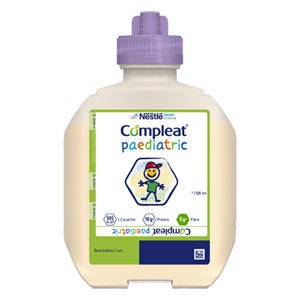 Would you like to share some content on our website?
SEND CONTENT